ColorNet®

ColorNet® is a user-friendly, software platform designed specifically to make color formula retrieval and reporting quick and easy. It utilizes technology to enhance our extensive color expertise and provides features such as Color Proofing, Acquire RX, VINdicator™, cost and VOC tracking, inventory management and a variety of reports.
Spectrophotometers
AcquireRX™

Acquire RX™ is a portable, hand-held color measurement instrument that is used directly on a vehicle or part to obtain the correct color match, then transmits that reading into the formula retrieval system. The formula retrieval software retrieves and adjusts the formula to an accurate match in the color quality you need.
Axalta ChromaVision®

Axalta ChromaVision® is a portable, computerized color matching system that views and reads the actual car color, then transmits the reading into the ColorNet® computer system. ColorNet® compares that reading to the ChromaSystem™ formulas and alternates, then retrieves or creates the one that gets you to the blendable match that today's customers demand.
VINdicator™

VINdicator™ - the first and only system that correctly identifies a vehicle's color based on its vehicle identification number(VIN), removing variability from the process.
VINdicator works with Axalta's ColorNet® for Windows® to "read" the vehicle identification number (VIN) and select the best available ChromaSystem™formula. Here's the quick, simple procedure:
After you select a stock code from car/code/year look-up in ColorNet® for Windows®, a new tab, labeled VINdicator™, will appear in the upper right corner of your screen.
If a VINdicator color match is available, the VINdicator™ tab will be bold faced (enabled). If data is not available, the tab will appear in light gray (non-functional).
Click on the enabled tab, and a prompt will appear for the 17-character VIN from the vehicle under repair.
After you key in the VIN, the system selects and displays the closest available formula.
It's that easy to find the right color!
X-Pert™ Dispensing System

X-Pert is the industry's first computerized paint mixing system, which allows you to mix color formulas accurately and productively, time after time. It helps eliminate costly overpours, reduces paint waste and saves time and money by being correct the first time, every time. The X-Pert system works with the formula retrieval system and consists of a hydraulically operated dispensing unit and specially designed mixing lids. The system connects to the TopMix and EcoMix terminals.
SpectraMaster® Color Chip Libraries
The Universal Source for Color Matching and Design.

Axalta™ SpectraMaster® provides a "Universal Source" color system that was designed to work as both a matching system and as a design system for color specifications of Axalta paints worldwide. SpectraMaster® color libraries offer complete solid, metallic and pearl colors to anyone, anywhere in a simple binder format for color matching or color design.
Other specification systems exist for the printing, publishing and packaging industries to specify printed color. These systems only address the needs of the printing industry which utilize transparent processes and can be difficult to color match or specify in opaque materials like paint. SpectraMaster® is a universal source specifically designed for the requirements of the automotive, refinish, OEM, marine, graphics and architectural industries where high performance automotive refinish paints are used and need to be matched and specified accurately. With these color libraries, it's possible to specify and match almost any color in the universe!

Mixing Equipment, Scales & Terminals
Sartorius PMA Scale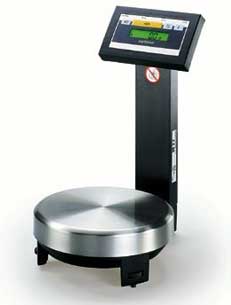 The PMA 7500 mixing scale is compact and rugged for fast, reliable and accurate paint mixes. The scale offers a reading accuracy of 0.1 g per 1,000-g range. This enables you to mix even the smallest quantities with confidence.
Sartorius TopMix Terminal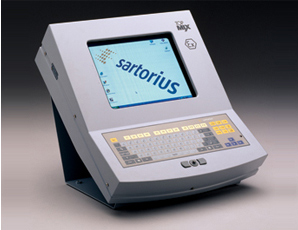 The TopMix terminal is an explosion proof color monitor and keyboard that sits between formula retrieval system and Sartorius' PMA scales. It connects directly to all Sartorius PMA scales, allowing users to access the full functionality of color retrieval software in the mixing room. TopMix features a vibrant, backlit color display (800 x 600).